How Rare is Your Car?
I'm shopping for a car in my new town. I'm noticing the models on the road that match ones on my short list. It sure seems like there are a lot of Porsche Boxsters on the road. Am I simply noticing them more? Time to look at some stats.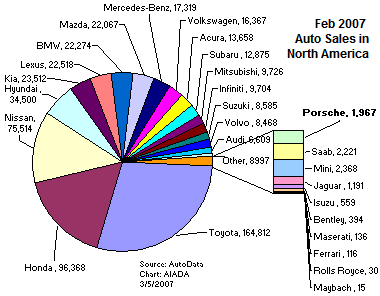 Porsche only made up about 1/3 of 1% of the cars sold in February. Figures are thanks to AutoData and
AIADA
.